Dell E-Port Plus Advanced Port Replicator Bundle with 24" Monitor
Dell E-Port Plus Advanced Port Replicator Bundle with 24" Monitor
Product SKU:

195038678410
Dell E-Port Plus Advanced Port Replicator Bundle
Includes:
Dell E-port Plus Advance Port Replicator
24" LED Backlit Monitor
USB Keyboard and Mouse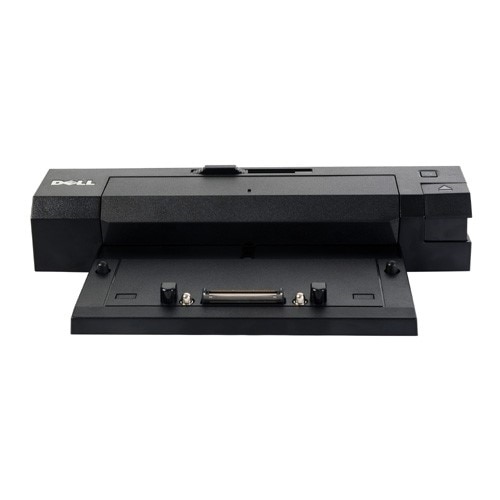 The E-Port Plus Port Replicator with USB 3.0 from Dell™ offers dual digital monitor capabilities along with legacy ports. This docking station includes a latest USB 3.0 technology enabled by Intel in Ivy Bridge. It has replaced the 2 USB 2.0 connectors with the USB 3.0. Plus, the Display Port 1.2 adds the ability to daisy chain displays (4 displays via 1 connector). Also it offers an adaptor complexity reduction. It has non-compromise station designed for enhanced usability at desk.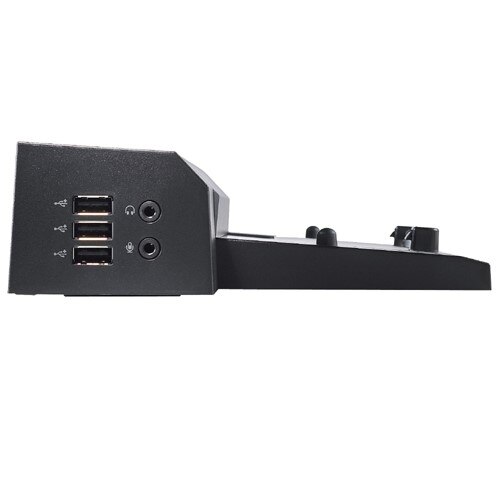 Interfaces
2x Display / video - Display Port - 20 pin Display Port
2x Display / video - DVI-D Single Link connectors
1x VGA Connector - 15pin
2x USB 3.0 - 9 pin USB Type A
1x eSATA / Hi-Speed USB - 11 pin USB/eSATA
3x USB 2.0 ¦ 1x Network - Ethernet - RJ-45
1x Audio - output
1x Microphone
1x Serial Port Connector
1x Parallel Port Connector
Designed For
Dell Latitude E5270, E5430, E5440, E5460, E5470, E5530, E5540, E5570, E6220, E6230, E6330, E6430, E6430 ATG, E6430S, E6440, E6520, E6530, E6540, E7240, E7270, E7440, E7470